they are much more interesting.
as a Winner of Tic Tac Toe Challenge in January.
Dear Cec THANKS for inviting me !
as we are in a leap year, when the month of February has 29 days.
I was thinking for days, what to create and my unusual card in blue is here.
Maybe you had seen immediately what is odd on my greeting card,
if not you can read it on the end of this post.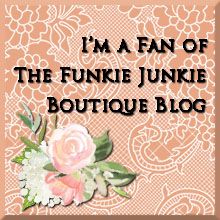 Živijo punce ! Danes sem gostja na
FRILLY AND FUNKIE BLOG,
kjer imajo nenavadno temo Izziva -
SKOK V NENAVADNO, ČUDNO!
oz.
ODD NUMBER
pomeni
tudi LIHO ŠTEVILO!
Vsekakor sem več dni razmišljala o tej nenavadni temi in
na koncu ustvarila takole zanimivo voščilnico.
For my lovely blue card I used /

Za izdelavo sem uporabila :
* Cardstock paper 300 g Aquarelle Daler Rowney
*

Cutting die Tattered Lace Square Accordion
*Cutting die Marianne Creatables Blackberries LR0622
* Lemoncraft papers Vintage time and others
* Lindy's Sprays on the photo
*
White gesso, Transparent Embossing Powder, Glue....
And now is the time to look at all the unusual things on my card !
The first one is that the card have a cuted line all around , so you can see trought
and the old paper with text is glued on inside the card.
Another strange thing is
my o'clock
, as it is
turn up side down
,
because I wanted the time show 4.30 AM, when roosters crowing.
And all cutted pieces are in odd numbers :
1 rooster, 1 o'clock, 1 napkin, 1 bird cage,
3 circles, 3 butterflies ( and a half ),
1 black & white flower with 3 big flower leaves,
5 blue roses and 13 grey leaves.
And at the back side 3 cutted elements and 1 poem.
No, ste našle vse nenavadne stvari na moji voščilnici ?
Voščilnica ima kvadraten izrez okoli in list iz stare knjige je zalepljen v notranjosti.
Naslednja nenavadna reč je narobe obrnjena ura,
saj sem želela, da petelin kikirika ob 4.30 zjutraj in
tudi vse izrezane elemente sem uporabila v lihih številih.
Wishing you an ODD and unusual day, but beautiful and great!
Naj vam zaželim nenavaden in poseben dan, a v čudovitem smislu !
I participate in Challenges / Sodelujem v Izzivih :
https://www.simonsaysstampblog.com/mondaychallenge
https://creativeartistemixedmedia.blogspot.com